This is a project that I really enjoyed working on during the design of the logo. Emma is an artist and her colourful work was very inspirational, and key, to design of her logo.
The "Emma Higgins" in the logo is using a font that was created especially for use in the logo, it's a customised font that she loved and so it was tweaked a bit to get it customised for her logo.
The colours are bright and colourful to tie in with her artwork. I also created a few bespoke graphics using her items from her artwork as reference. The patterns of the stars, circles & drops of water are designed based on her brush stroke style as seen in her artwork and something that connects the logo to her artwork straight away.
Emma is very active on social media and has been using the whole branding package as soon as it was delivered to her. One of the things that I love the most are her cushions with her artwork printed on them and the tiny cute labels with her logo on them – I might have to order one for myself.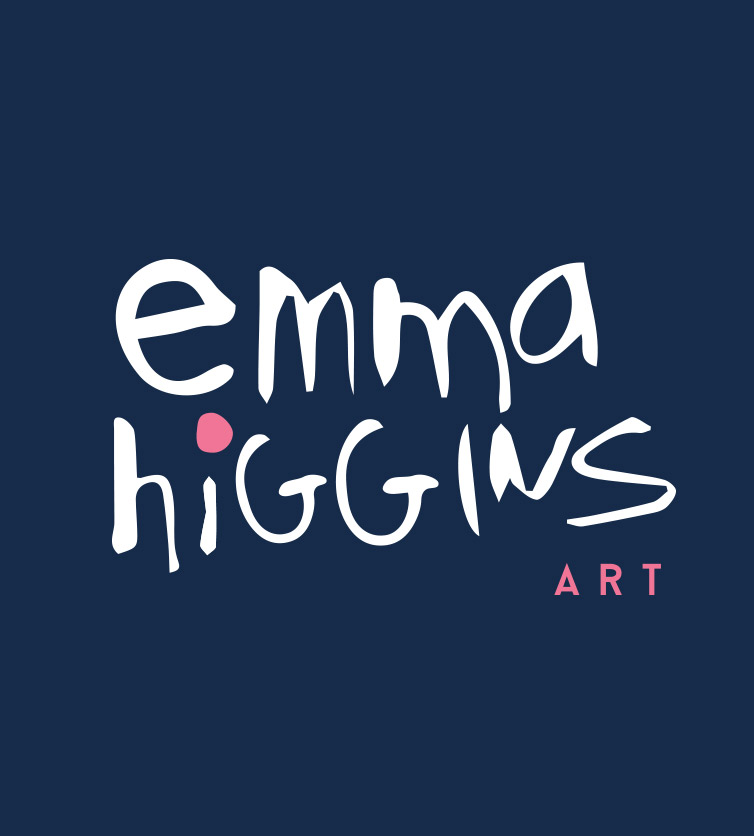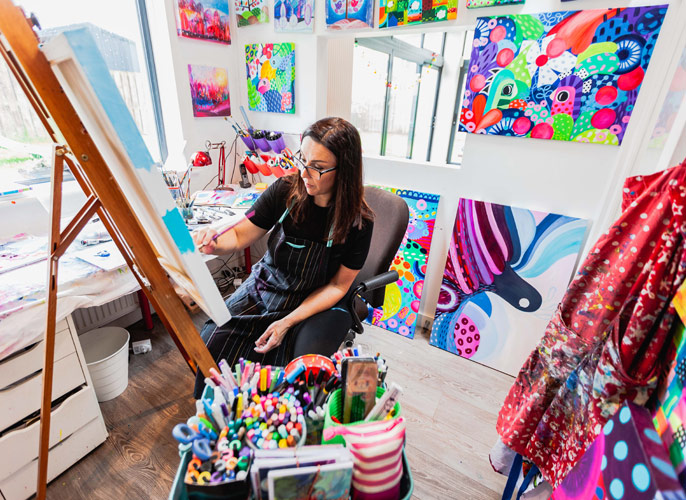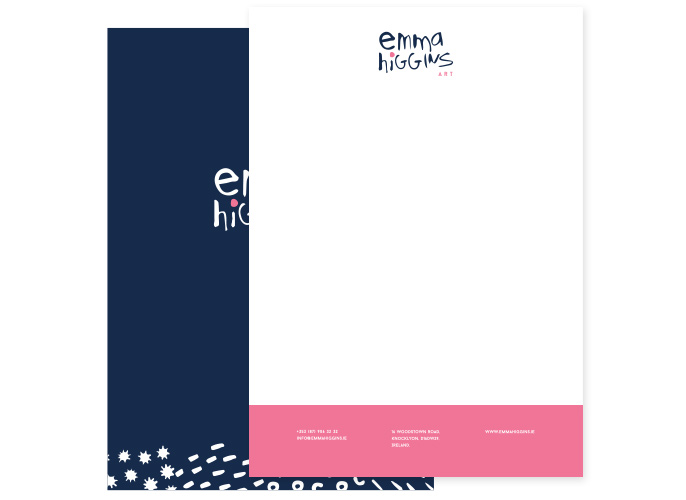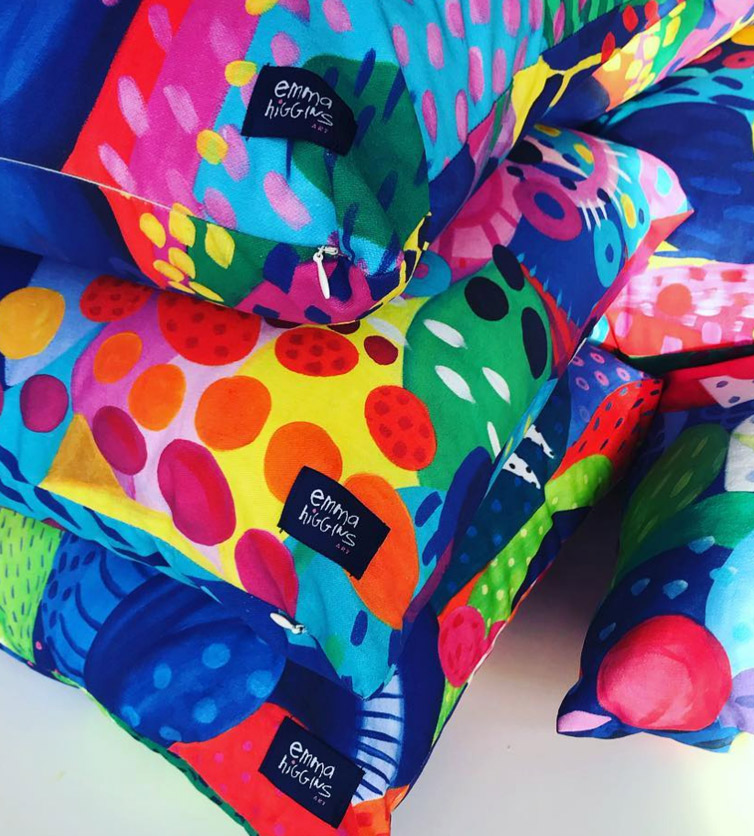 Let's Work Together!
To avail of any of my logo and web design services and to get a free quote, contact me now!
View Other Design Projects