You pressed the + because you're curious, I like that..
You can search the site from here and track me down online!
If you want help with any design project please
get in touch.
Web design, and good web design at that, is an important part of every modern day business. Whether you are looking to create a brochure site, a dynamic site or an e-commerce site I can help you with the web design for your project.
Web Design Approach
Did you know you only have a few seconds to keep a new visitor on your site before they click to a competitors site? I factor this fact into my web design approach to make sure that the web design is eye catching, user friendly and brand aligned. This web design approach can result in lower bounce rates which in turn leads to higher conversions for you. I can improve the aesthetic of your existing site or can work with you throughout the design of your new website.
Web Design Deliverables
At the end of your web design project you will have either a new site or your existing site will have an improved look. Throughout the design process I'll provide you with samples for sign off and approval so that the end product will be to your liking.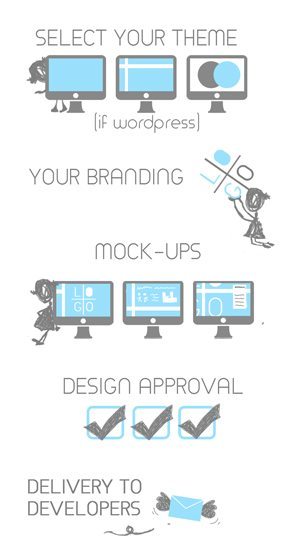 WordPress Web Design
WordPress is one of the most popular and commonly used platforms for developing sites and, if you're making a new site it is a great platform for you to consider. I have a lot of experience of WordPress web design and work with top WordPress developers to make my design for your site a reality. When designing for WordPress I select a premium theme for you and then provide mockups of how your site will look to give you an idea of the finished product. I then work with the developers in designing a suite of graphics for your site.
Web Design Examples
Check out some of my previous web design work here:
---
To avail of any of my web design services and to get a free quote, please push that button to
contact me now
!