You pressed the + because you're curious, I like that..
You can search the site from here and track me down online!
If you want help with any design project please
get in touch.
Logo design is one of the first things a prospective customer of yours might see. What does your logo communicate about your brand? I have created lots of lasting logo designs that can be used in a variety of formats – like all good logos should.
Logo Design Approach
I don't want you to just like your logo – I want you to love your logo! I think it's important to get your design input and feedback for your logo and so when designing logos I like to have an iterative approach to it. I try get a sense of what you like and want in a logo and then supply you with some options.
Logo Design Deliverables
At the end of your logo design project you will have a new (or improved) logo which can be supplied in a variety of formats. As my logo design is iterative you'll get no surprises when you receive your artwork.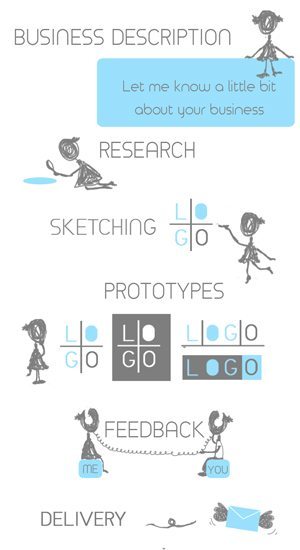 Logo Design Ethos
Logos have got to be scalable, suitable for use in many platforms and formats and be able to work in colour or black and white. When doing logo design I try to encapsulate little fragments of your brand, product or service into your logo to tie what might be abstract to something tangible whilst still being memorable and versatile.
Logo Design Examples
Check out some of my previous logo design work here:
---
To avail of any of my logo design services and to get a free quote, please push that button to
contact me now
!