You pressed the + because you're curious, I like that..
You can search the site from here and track me down online!
If you want help with any design project please
get in touch.
Illustrations can add a special finishing touch to your branding, product or service. I've been illustrating for years, primarily with LadyUmbrella and Little LadyU, but have also done illustrations for other clients and, hopefully, for you and your next project!
Illustrations Background
Did you know you only have a few seconds to keep a new visitor on your site before they click to a competitors site? I factor this fact into my web design approach to make sure that the web design is eye catching, user friendly and brand aligned. This web design approach can result in lower bounce rates which in turn leads to higher conversions for you. I can improve the aesthetic of your existing site or can work with you throughout the design of your new website.
Illustrations Deliverables
Throughout the illustration process I'll keep you posted on how the design is going so that there will be no surprises for you when your illustration is finished. When finished I can give you the illustration in whatever format you require.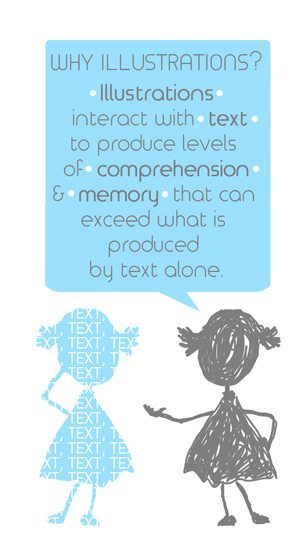 Illustration Design Approach
When coming up with illustrations my approach typically involves a hybrid of digital and analogue mediums. The illustration starts out as a sketch on paper which I then scan and input into Adobe Illustrator (AI). Once there I refine the sketch and additional shading or design elements. I sometimes add colour to the illustration with AI but if the illustration merits it I like to add colour with water paint, then scan and input into AI for the final finishing touches.
Illustration Examples
Check out some of my previous illustration design work here:
---
To find out how more about how I can create an illustration for your brand, product or service and to get a free quote please push that button to
contact me now
!