When Pyg Restaurant started with their Facebook competition they knew that they needed great images to catch their audiences attention.  In that case a  little bit of graphic design needed to be done and so I got on the case…Below you can see of the graphics that I designed for their Facebook competitions.
They idea of the Facebook competition was simple – to get as many people as we could taking part in the competition, share the image with their friends and leave comments. That then helped to get more likes on the Facebook fanpage and later more customers in the restaurant.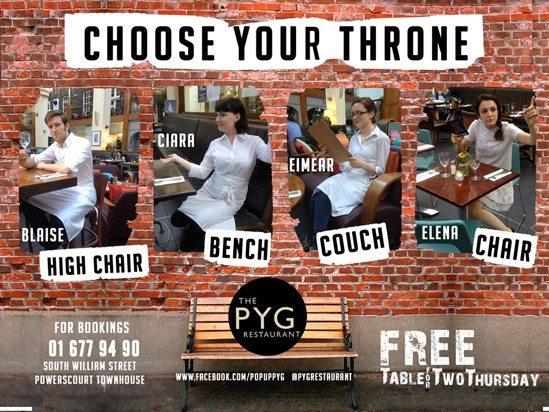 The competitions were usually related to food, dishes from the Pyg Restaurant menu and the competition format was typically for participants to choose one from a selection of three choices. Some weeks competitions with different formats were tried but, unsurprisingly, they weren't as successful as the simple "pick your favourite".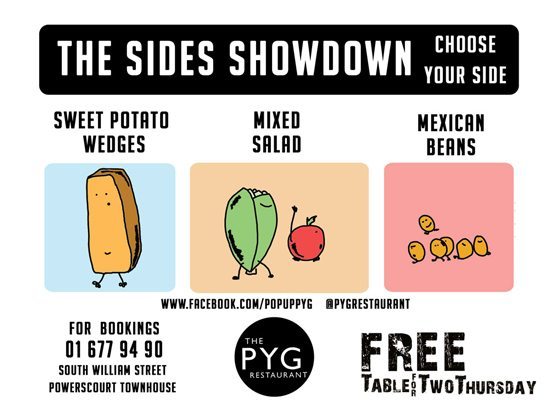 Graphic Design Helps Your Facebook Competitions
The really enjoyable part of this graphic design job was creating the different images for the Facebook competitions. I was in charge of the graphic design for all of the competitions and so I was able to experiment and try different things. The competitions were every Thursday and to be honest they were weeks that ideas were tough to find or sometimes I was low on pictures, so I needed to go to the restaurant and take more pictures of their dishes, their furniture and also the staff (although not everyone wanted to be an star ;)). Sometimes I drew illustrations if the theme required it or if I felt inspired.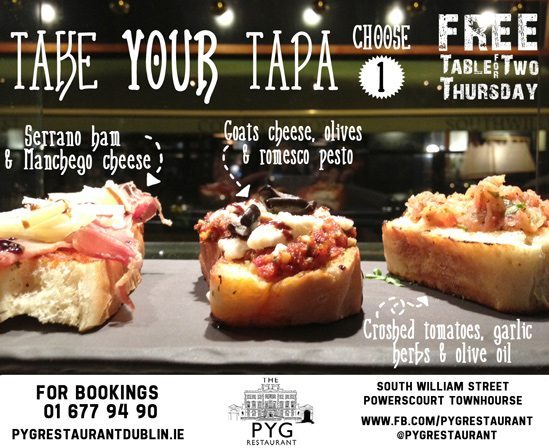 The competitions were very successful. We got lots of entries and everyone (ok…almost everyone) in Dublin heard about "Free Table for 2 Thursday". Pyg Restaurant started to get busier and the Pyg Cafe (the restaurant opens as cafe during the day) noticed an increase in business too.
It was a great campaign that brought some popularity to the restaurant and raised awareness about it… I'm afraid they don't run the competitions anymore…So, if you've just heard about them now, sorry, you're too late…
But, you're not too late for this! Which of the four designs shown here is your fave? Comment below ;)