You pressed the + because you're curious, I like that..
You can search the site from here and track me down online!
If you want help with any design project please
get in touch.
Business card design is an important aspect of your business that is often overlooked. Business cards don't have to be bland or boring but instead, with a compelling design, they can be something that people will show to other people giving your business or product more visibility.
Business Card Design Approach
For all business card design projects the first thing that has to be established is WHO is going to see the card and then WHAT do you want them to do once they have your business card. With the continuous merging of the online world with the offline world the use of QR cards or unique URLs in business card design can help monitor and track results. All of these marketing benefits can be wrapped up in a unique, brand aligned business card design.
Business Card Design Deliverables
At the end of your business card design project you will have either the completed artwork for your business card (in whatever format your require) OR the business cards themselves. Over the years I've worked with a few different printers in Dublin and can manage the printing of the business cards for you.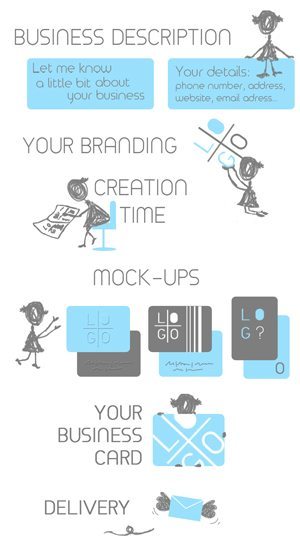 Business Card Design Challenges
Often times business cards get stuffed in a wallet or in a back pocket and are forgotten about. One of the biggest challenges with business card design is ensuring that your business card gets taken out of the wallet or pocket. That's what for business card design I try to make your business card, in some way, remarkable.
Business Card Design Examples
Check out some of my previous business card design work here:
---
To avail of any of my business card design services and to get a free quote, please push that button to
contact me now
!