You pressed the + because you're curious, I like that..
You can search the site from here and track me down online!
If you want help with any design project please
get in touch.
Graphic design, is an all encompassing term for creating graphics that can then be used in a variety of mediums ranging from print to digital. I have years of graphic design experience and am continually up-skilling and learning new graphic design techniques. The below is the general process that all graphic design projects follow which allows me to understand what you want and deliver it quickly.
Graphic Design Approach
The first key thing for all graphic design projects is getting the required artwork assets. If you have an existing logo or branding I need them so that I can maintain your brand consistency. After that each graphic design project is bespoke to your needs and requirements.
Graphic Design Deliverables
At the end of your graphic design project you will have either the artwork files in a format of your choosing OR the finished product. I have a lot of experience dealing with different printers in Dublin and can handle your print design project from start to finish. Throughout the graphic design process I'll provide you with samples for sign off and approval so that the end product will be to your liking.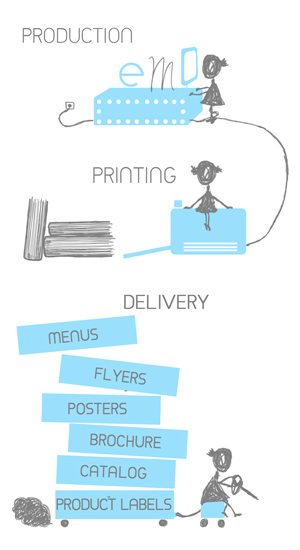 Print Design Experience
When it comes to print design there is no substitute for experience. All too often print design jobs get fouled up due to lack of proof reading and error checking or sizing issues with printers. I've years of print design experience to ensure those pitfalls are avoided.
Graphic Design Examples
Check out some of my previous print design work here:
---
To avail of any of my graphic design services and to get a free quote, please push that button to
contact me now
!