Logo Design – Lisa Weir Jewellery
Lisa Weir is an artist that creates gorgeous beaded and macrame jewellery, all of them handmade in Ireland.
Client: Lisa Weir Jewellery
Tools used: Illustrator
Previous logo: There weren't any existing logo, so I was able to start working with my client from scratch, I like to be part of the project and be able to design a little part of the new company.
The client found me trough another project I've finished few weeks before. I worked on the art direction of a new website www.bestlogs.ie and she knows the owner of Bestlogs who was very happy with my work.
Process: the development of the logo has more or less 4 steps:
– 1st step: I provided my client with a questionnaire with key questions that I need her to answer to know more about what she was looking in her logo, like what colours would like to use in the logo, if there is any element/graphic that would like to see in the logo, what kind of style are you looking for : modern, casual, informal, contemporany… I've also created a Pinterest board with logo ideas/inspiration that I shared with my client to see what kind of style she likes the most, so I understood a little bit more what she was looking for.
– 2nd step: It's the most important step, it's the moment of creation – drawing, sketches and developed of 4 logos that I sent to my client for the first feedback.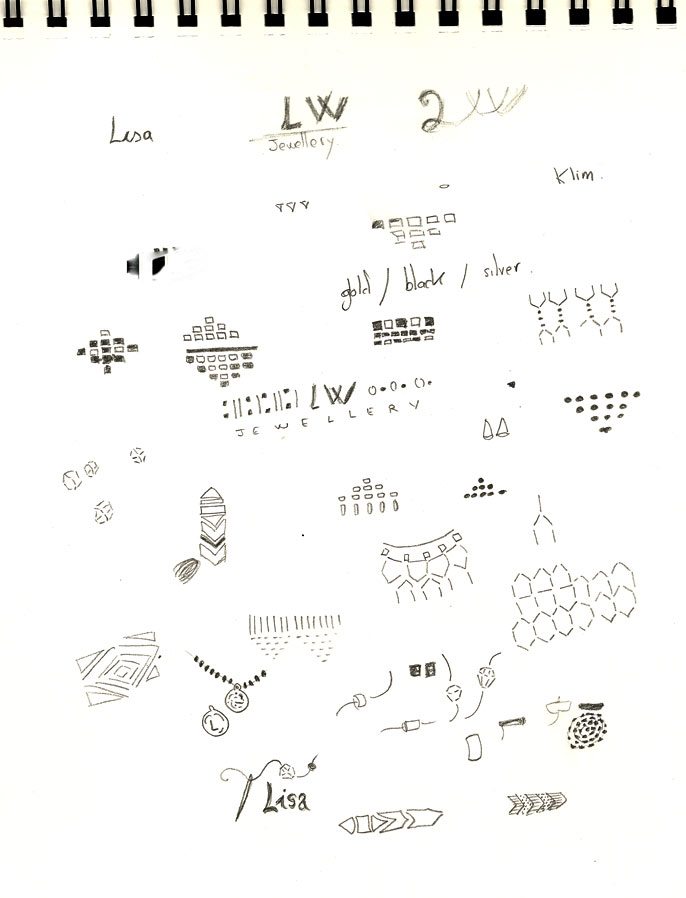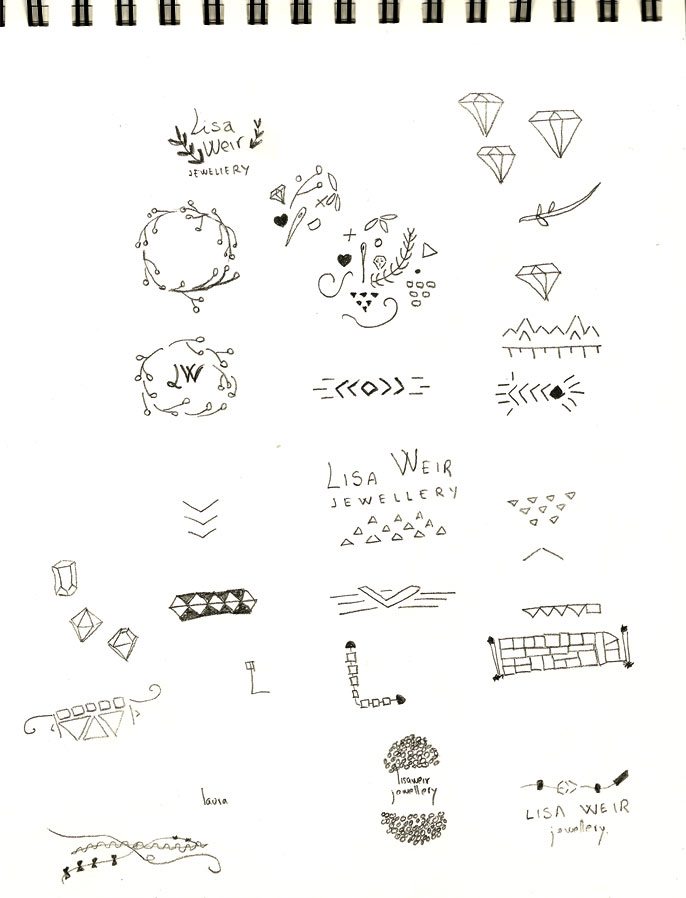 – 3rd step: Usually the client select 2 logos of the 4 logos send in the 2nd step to be further developed, but Lisa saw the logo and fall in love straight away :D I knew that my client was looking for a logo with a handmade look and style, like her jeweller so I opted for a very casual font, I draw a needle and a bobbin together with few beads (elements of her jewellery), I added just few touches of colour on the beads and the work "jewellery".
– 4th step: The selected logo was refined and finish, I provided the different formats: original (Illustrator), for web and for printing. I've also provided a guidelines PDF with all the information that the client might need for future development if it needs be.