Logo Design – Crema Cafe Dublin
This was a lovely logo design project for a new cafe in Dublin which is called Cafe Crema. When they got in touch they had a good idea of the style of logo they wanted which for me makes my life a little bit easier. When designing logos it's best to get lots of clear instruction about what the client wants, or else full creativity because a blend of the two can really increase the design time.
Anyway, the main purpose of this logo was for use within the cafe and on signage, branding, business cards etc. It also had a secondary function which is to be be printed as stickers for coffee cups (ummmm, coffeeeeee) so that they can be branded as well. This is something I've done before and adding a sticker to a plain coffee cup can be a very cost effective way to increase perceived value.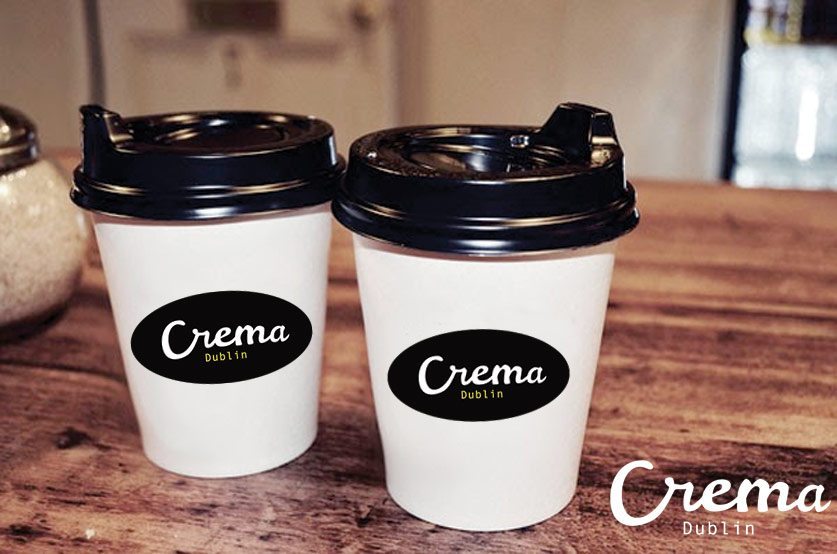 Logo Design – Cafe Crema – Dublin
I really like the style of this logo. It is very simple and clean logo but the font and slight accentuation of curves almost gives a creamy, crema effect and you could easily image the logo written on the top of a frothy coffee. It is for this reason that I like the logo, it's got a great connection to what the company does (ummmm, coffeeeee) and isn't too complex which means it'll be memorable which is great for branding. With a name like Crema as well there is scope (I think) for a franchise or more cafes to open and so the logo is flexible enough to allow that (the Dublin can easily be changed to Cork, Galway, Los Angeles as required :D )
The clients received the finished logo in a variety of different formats as well as a special format and size for printing (at no extra cost – I'm nice like that) and I hope to visit the cafe for a coffee the next time I'm back in Dublin!
If you would like some help with a logo project then get in touch!
Logo Project Details
Client: Crema Cafe
Brief: Logo design for Dublin cafe which had to be suitable for use on coffee cups
Tools used: Illustrator and Photoshop