Logo Design – Ashtanga Yoga
Ashtanga Yoga are one of the leading practitioners of Ashtanga in Dublin and wanted a new logo to go with their new website. The process for this logo design was an engaged one with the client having a clear idea of what they wanted the final logo to look like. For a graphic designer – this makes my job a bit easier. Direction, and clear direction at that, allows me to create logos to a clients exacting requirements, the more you tell me, the more you'll like your logo.
Client: Ashtanga Yoga
Tools used: Illustrator
The concept for this logo is based on tile which contained a print of a lotus flower. I'm not a yoga specialist (I'm more of a logo design specialist) but I believe there is a lotus pose in yoga and hence the lotus flower has significance. Also, meditation is connected to yoga and with them geometric drawings called mandalas (yoga practitioners use them for meditation), they were part of my inspiration for the final logo design.
The finished logo design is simple and clean yet has some vibrancy to it. The logo also passes the flexibility test (easy for yogis ;)) as you can see from the different stylings of the logo below. I like when a logo is able to be easily adapted and used in different formats and with different colour schemes.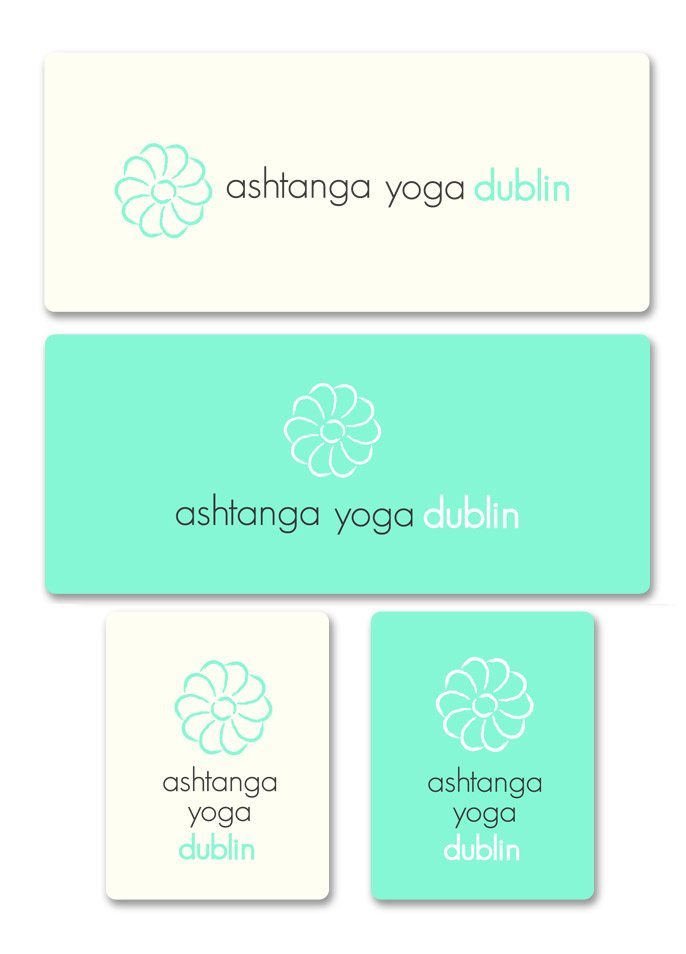 As mentioned at the top the logo is for a new site for Ashtanga which I'm also involved in from an art direction point of view. Watch this space!