Branding Design – Express Your Gender
As well as doing the logo design for Express Your Gender I was also tasked with coming up with a suite of graphics and branding for the business. I have a graphic design package available which is ideal for new business as this package covers all the main graphic components a business needs such as:
Design of business cards, letterhead, social media profile and cover images for Twitter and Facebook
The business cards are simple and based on the logo. The importance of a business card is to not get thrown out and to be somewhat memorable so that people take it out of their pockets again – I hope the strawberry does the trick.
Business Card: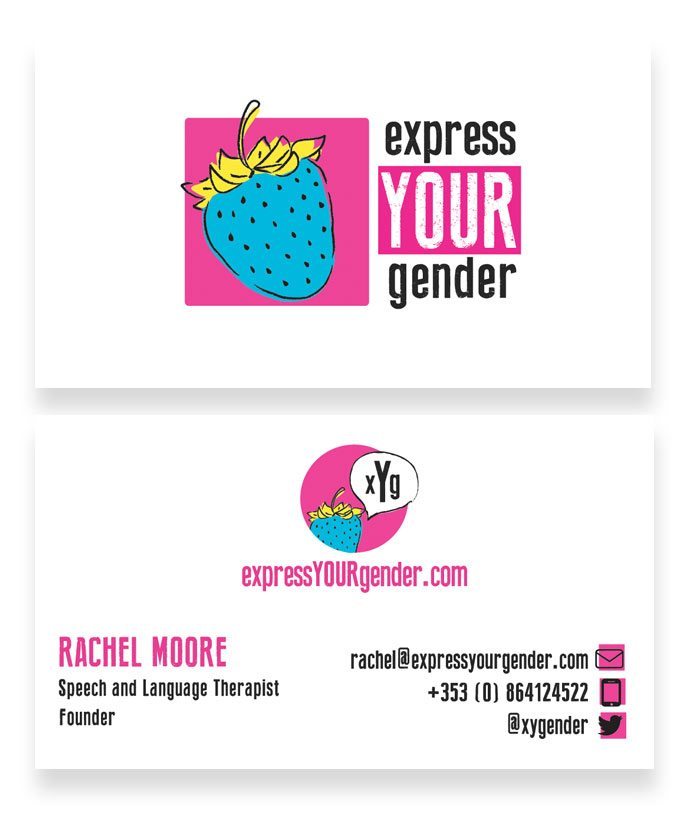 The letter head for Express Your Gender is simple but effective. The logo is the only element on the top of the letter head and all the information about the company was added (phone number, email, website..) on the bottom of the letter head. My client loves bright colours so I added a little bit of bright pink colour at the bottom of the letterhead without obstruct the writing space.
Letter head: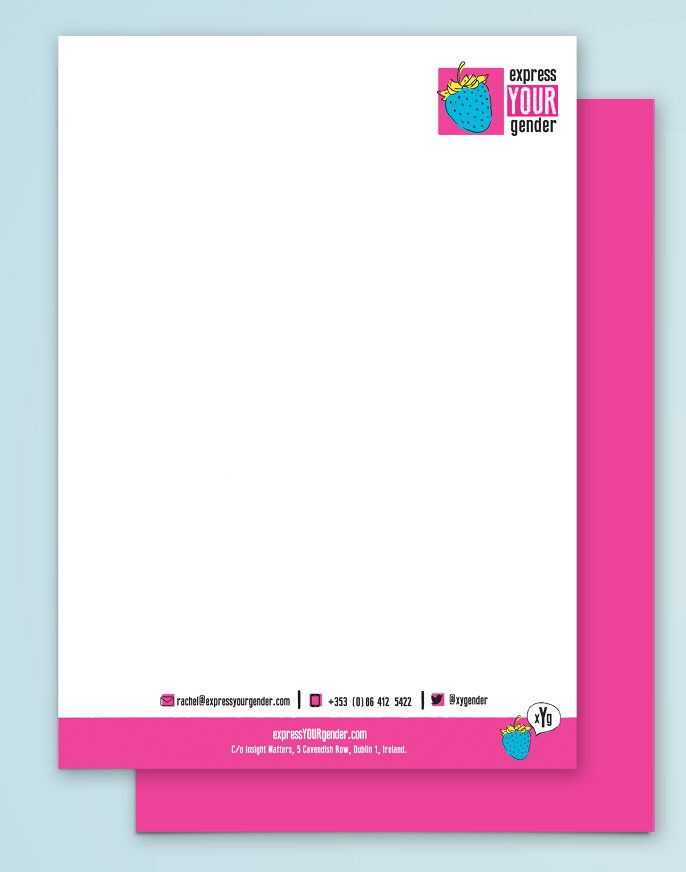 The social media profiles, in particular the twitter cover image, are very cute. The vibrancy of the strawberry logo allowed me to expand on that concept and introduce a lot of different colours whilst still retaining the same design style and feel. The end result is quite a lot of eye candy which is striking and memorable – ideal for Express Your Gender.
Twitter profile and cover image: