Cosmic Infographic Design
During 2013 I've been doing some infographics for different clients like Amara and Robert Ryan and as you might know infographics are one of the most shared types of content on social media. So I was happily surprised to see some of my infographics being shared few hundreds, and even thousands, of times. Like this one
As a result of designing that infographic for Robert Ryan, Martin Shervington asked Rob to help design a cosmic infographic for him about Google Plus. Martin is big in Google Plus (currently 370,000 followers), which is a network I'm trying to get more active so I was happy to work with Martin.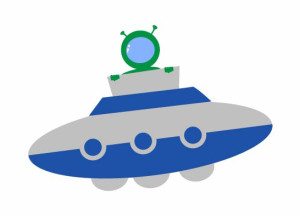 Cosmic Infographic: Design Process
To start working on an infographic firstly you need the content and some basic information like: theme, colours, desired style and any font considerations.
Martin Shervington provided all the content and he told us that he wanted and infographic with a cosmic theme (rocketship, planets, aliens…)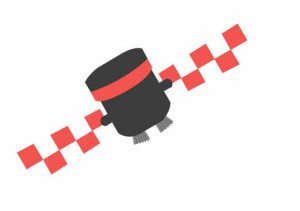 and so Rob and I brainstormed a few idea that we developed during the design process like: planet with advertisements, rocket, aliens, spaceman…the most difficult part was to fit the content around the different graphics and create a balance between words and image.

When the first few ideas were on the screen we sent the first draft of the infographic to Martin to get his feedback and thematic green light. For the final draft Martin consulted with a few others from the Google+ community and this iterative process yielded a few more changes until completion. Thankfully Martin was happy with the result.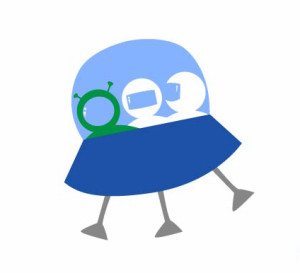 All the illustrations are designed are by me with Illustrator and I tried to use the predominant colours of Google+.
The design work took around 10 hours and additional 2 hours of reediting. As a result of doing this infographic I've now added infographic design as a new service I'm offering so if you're interested then get in touch!
I hope that you like it and…. don't forget to share it ;)