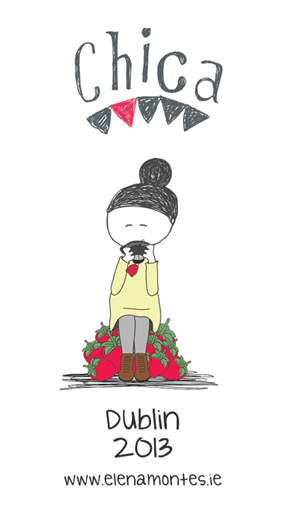 I wanted to design some simple Christmas cards for my family & friends but I don't know what happened along the way as somehow I got involved in something that instead of taking a few hours took a few days – I have no regrets though. I am very happy with the results and for that reason I wanted to share with you the whole process behind the Christmas card design of these special Christmas cards :)
The theme of the Christmas card revolved around the the use of a pun on the front of the Christmas card – "Very Berry Christmas" and from that all the illustrations and graphic design elements that I added to the card were related to the word "berry".
The berry theme was used throughout the whole design, the front of the card with a Christmas wreath with lots of berries and on the back of the card I put a little girl (who for now has the title of "Chica") sitting on berries sipping some berry tea. I included a berry teabag in each of the cards as well for family and friends – a sweet treat to warm them during the long cold days of winter.
I bought a nice berry tea and I swapped the brand label for a customized label and then I lightly glued it to the card as you can see in the image.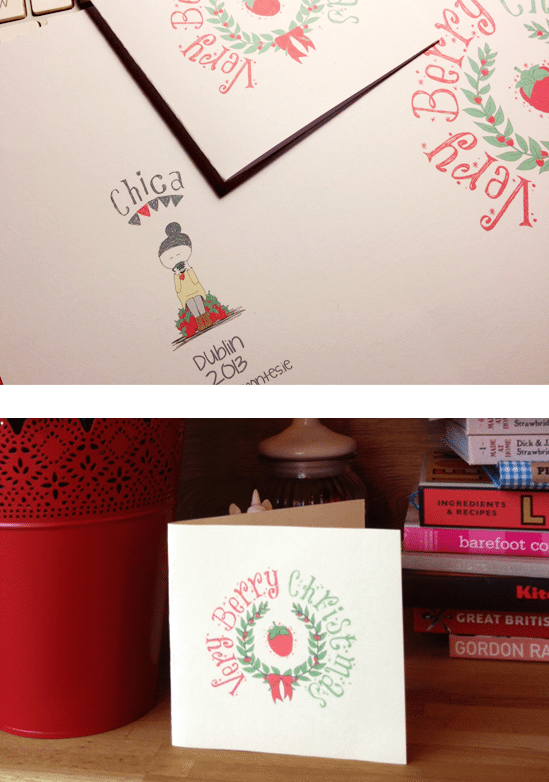 Christmas cards were sent and I received lovely messages from my friends and family about the card and its design. This was a personal project but I enjoyed the whole process: the illustrations, finding the right berry tea (which, incredibly was the hard part of the whole project), the packaging and the delivery.
Even though that Christmas has just passed it's still the festive season so I guess I just have to wish you a "VERY BERRY CHRISTMAS & HAPPY NEW YEAR".